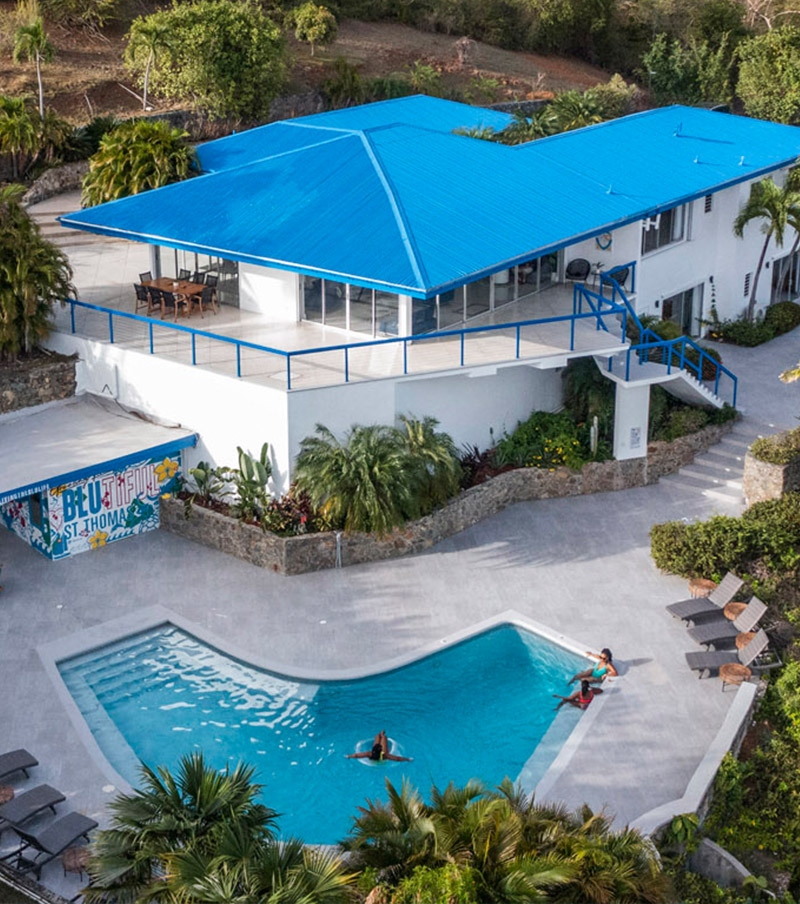 ELEVEN VILLA BLU
St. Thomas Villa Rental
Newly Renovated! If you are looking for seclusion, relaxation and on premises serenity, then you've found the place. Eleven Villa Blu is nestled in the hills of St. Thomas, minutes from the airport, downtown and major beaches. Villa Blu features 3 unique villas with the biggest view on island - 5 bedrooms, 5 bathrooms, 3 fully equipped kitchens, 3 outdoor dining areas with BBQs, a steam shower and a huge pool surrounded by over 3000 sq ft of deck; all on a 1.25 acre, mature landscaped oasis.
Amenities
AirBNB Superhost in St. Thomas US Virgin Islands
Eleven Villa Blu is hosted by Lisa and Andre. As AirBNB superhosts we are dedicated to providing our guests with the highest levels of service, cleanliness and amenities.
#livingtheblulife
St. Thomas Vacation Rentals
ISLAND BLOG
News & Events